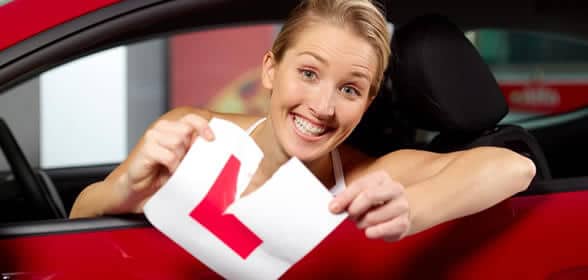 Newsflash: New drivers, Indigo Car Hire has good news for you! Starting from now, Car hire for new drivers is available in the UK.
A common question we are asked is "how long do you need a driving licence to hire a car?" The answer to that question is that drivers who have held their licence for less than 12 months are able to hire a vehicle in the UK at all major airport locations and some downtown. Until now, hiring a car in the UK would have been possible only if the drivers held their driving licence for at least two years. This kind of policy was restricting the access to the car rental services to many possible customers. Many new drivers who want to test their vehicle before buying, or hiring short term until something else comes along were either restricted or over charged.
However, we at Indigo Car Hire have managed to arrange a deal in the UK and now it is possible to hire a vehicle even if you have just passed your practical test. This specialist service was made possible by our company in partnership with one of the major suppliers in the UK. So, if you have only held your driving licence for a few days or for less than 12 months and you would like to hire a vehicle in the UK, give us a call and we can sort it out for you.
Requirements For Renting A Car In The UK
Like most of the specialist services there are particular requirements for renting a car in the UK, this deal is subject to few restriction:
Full valid UK driving licence
A Passport is often required, particularly at airport locations
Proof of address, such as a utility bill or council tax
You're required to get a DVLA code
You must contact us directly, don't book online, as supply is limited
The driver must be over 25 years of age
You must have a credit or debit card
This is a service we can provide at most of the main airport locations in the UK plus London and Edinburgh city locations.
Top New Driver Car Hire Locations
If you do not see the location you require in the table above, please contact our team today as this table is not exhaustive and we have many more locations across the UK.
For more information about our specialist services and Car hire for new drivers available in the UK, please contact us over the phone on +44 (0)113 880 0748, email us on sales@indigocarhire.co.uk
or chat with us online using the function at the bottom of this page.
Having worked in the car rental industry for over 15 years, he really knows his stuff. Rob heads up our marketing department and as a keen traveller, always has a new location to talk about. Particularly if there is a golf course nearby.