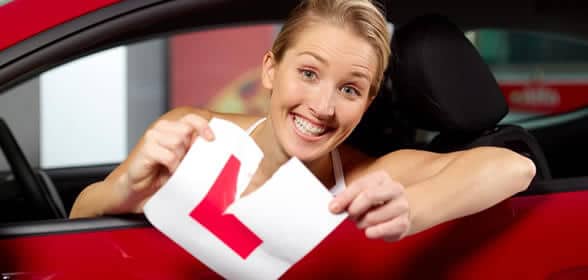 If I am a new driving licence holder can I rent a car?
Can A Newly Qualified Driver Hire A Car? is question we are asked on a regular basis and the answer is yes, you can as long as the license is a full license. There is no requirement for it to have been held for a certain period of time, technically we can reserve a car for a Newly Qualified Driver the day you have passed your test.
Although to actually hire the car, the supplier will want to see your new full licence. So practically speaking not the day after you have passed as your test certificate needs to be sent off and your full license sent back to you.
The unique service is only available from selected locations around the UK, so it is worth enquiring with us as to the nearest location to you.
UK Airport Locations
UK Downtown Locations
Park Lane
Waterloo
Russell Square
Other Benefits
This service is complimented by our usual offering of debit card car hire and low deposit car hire, there is even the ability to combine the offer with a free second driver.
If you have any points on your new licence, rentals may still be possible. This will depend on the number of points and what they are for. Call or chat online with one of our rental experts for further information on this offer.
Please note this offer is open to drivers whom are over the age of 25, for information regarding our young driver car hire service please view our young driver page.
If you are one of the people wondering "can i rent a car as a new driver?" The answer is yes, but always contact us before making a booking online. There are other factors that need to be considered first. Our team will talk you through the process and hopefully get you on your way.
Having worked in the car rental industry for over 15 years, he really knows his stuff. Rob heads up our marketing department and as a keen traveller, always has a new location to talk about. Particularly if there is a golf course nearby.