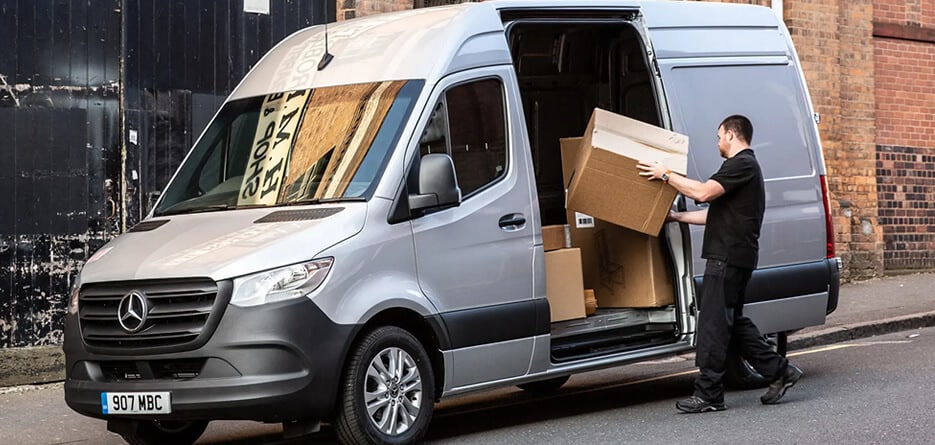 Until now, we have not been able to arrange Van Leasing For Courier Drivers. It is something we get calls and emails about daily. But for various reasons, van rental companies did not like to rent commercial vehicles to delivery drivers.
With the way the world has changed due to Covid-19 over the last 12 months, it seems that every other vehicle is a home shopping delivery driver or local courier. I live with a shopaholic and am now on first name terms with our Amazon driver. These drivers need to get vehicles from somewhere and if no rental companies want their business, where do they go?
Not Just Normal Rental Vans
The answer, they now come to us. We can arrange Van Leasing For Courier Drivers from 6 months or more. The biggest requirement on the drivers part is they unlike with normal rental vans, have to provide their own fully comprehensive insurance policy to cover the vehicle for their intended use. This was the biggest reason rental companies didn't supply to courier drivers. Their insurance did not cover 'hire and reward' services, meaning the driver cannot use the vehicle to make a living.
The other big reason is the mileage. Delivery drivers eat up the miles on their daily routes and most suppliers have a mileage cap of 1000 miles per month with no flexibility. Our new packages offer a standard mileage allowance of 2000 per month and have the flexibility to allow you to go over this, for every 1000 miles you go over it will cost an extra £20, just 2p per mile.
If you are a courier driver/delivery driver/man with a van driver then this is the package for you. If you need a vehicle for 6 months or more and can pride your own insurance then I believe you will struggle to better these deals.
Contact Us Today About Van Leasing For Courier Drivers
You can speak to our team online via the chat function, email us at sales@indigocarhire.co.uk, Call or whatsapp us on 0113 2899279 or even complete the enquiry form here.
Having worked in the car rental industry for over 15 years, he really knows his stuff. Rob heads up our marketing department and as a keen traveller, always has a new location to talk about. Particularly if there is a golf course nearby.