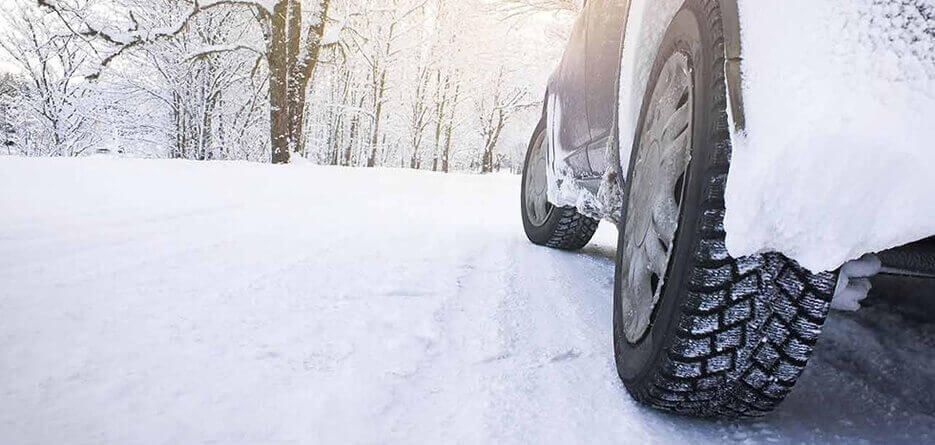 Hiring a car in France is pretty straight forward, as a country with huge tourism numbers you can imagaine that processes are pretty streamlined. However, if you are looking for a rental car with winter tyres in France then you could be in for one hell of a research project.
Of all of the suppliers we deal with, everyone of them is different when publishing information around winter tyres, snow chains and ski racks. We have done a lot of research with all major car hire suppliers in France and have come up with the below list of facts that you should be aware of when hiring a car in France in Winter.
Are Winter Tyres A Legal Requirement In France?
No, there are no areas in France where winter tyres are required by law, even if you are heading to a ski resort. There are some roads that you are only allowed to travel on if you are carrying snow chains, these can be requested through your supplier and cost around £40 per week.
Can Winter Tyres Be Requested When Hiring A Car In France?
Yes, winter tyres can be requested as an optional extra with some suppliers. This is only available with certain vehicle groups and can cost around €110 per week, if you are hiring for a longer period then its around €150 per month. Winter tyres are not available for one way hires.
What Else Should I Consider?
If you are hiring a car for a ski trip then you may need a ski rack, these are readily available from all suppliers in countries like France but do come at an additional cost. Bear in mind that Ski racks are made for a specific number of skis. if there is a large group of you, then one ski rack may not be enough. On the whole you will be looking at a cost of around €50 per week for a ski rack. If you are a small group, would it be worth while hiring a larger car to accommodate the skis?
If you plan on leaving France during your rental and have arranged cross border travel then the main thing you need to consider is the legal requirements of the country or countries you intend to visit. If by law you are required to have winter tyres, snow chains or anything else specific then you will need to arrange this when booking the vehicle. Not doing this could void your insurance and leave you open to legal problems with the local law enforcement. Always check local driving laws before travelling.
THIS IS VERY RELEVANT WHEN HIRING FROM GENEVA AIRPORT. AS YOU MAY KNOW GENEVA AIRPORT HAS TWO SIDES, ONE IN FRANCE AND ONE IN SWITZERLAND. MANY PEOPLE HIRE IN FRANCE AND CROSS THE BORDER INTO SWITZERLAND TO SAVE MONEY. IF YOU ARE DRIVING IN SWITZERLAND BETWEEN NOVEMBER AND MARCH THEN BY LAW YOU MUST HAVE WINTER TYRES ON THE CAR, DO NOT GET CAUGHT OUT BY THIS.
We always suggest speaking to our dedicated team of reservations specialists when hiring a car, especially when it is something out of the ordinary. We are here to help and have all of the latest information at our finger tips. Contact our team today!